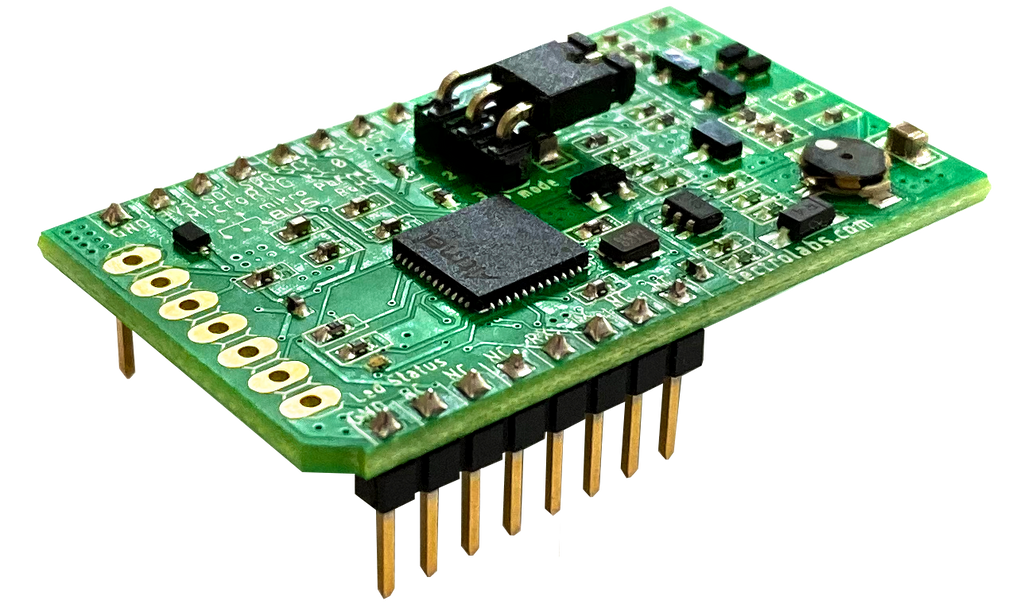 MicroRNG
$ 129.00 $ 179.00
MicroRNG is a hardware (true) random number generator device that can be used in embedded systems as a reliable entropy source. It can interface with microcontrollers or microprocessors (mainboards) with integrated circuits and modules through a mikroBUS™ socket using an SPI or 2-wire UART interface. MicroRNG can generate random numbers at a rate up to 1 Mbps in SPI mode and up to 1.5 Mbps in UART mode.
For detailed information about the MicroRNG, visit the datasheet page. We offer a 1-year limited warranty on the MicroRNG. 
Devices will be shipped within 1 to 2 business days.
For bulk orders of 10 or more devices, please contact us.
Please note that when the order is shipped internationally, the buyer is responsible to pay the additional costs such as duties, taxes, and customs clearance when the shipment is picked up in the destination country.